---
More Promises of God to Abraham, Isaac and Jacob
WHERE did this happen in TIME ?...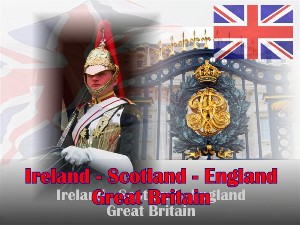 ---
PROMISE 65 - Hosea 2:16-23 - In that day, you (ISRAEL) will call ME "Ishi" (Husband). I will marry you forever. I will say to those who were not MY people, "You are MY people". They shall say, "My GOD"

PROMISE 66 - Hosea 3:4-5 - The sons of ISRAEL will be without a ruler, without a sacred pillar (a coronation stone), without an ephod (interpreting GOD's word)

PROMISE 67 - Hosea 5:3 - The LORD declares, "I know EPHRAIM, and ISRAEL is not hidden from ME."

PROMISE 68 - Hosea 5:14-15 - The LORD will be a Lion to EPHRAIM, a young Lion to the HOUSE of JUDAH... [HE] will tear to pieces and go away until they come to their senses.


---
PROMISE 69 - Hosea 6:1-2 - Come let us return to the LORD. HE tore us: HE will heal us. HE will revive us after 2 days (2000 years) and raise us up on the 3rd day (500 years)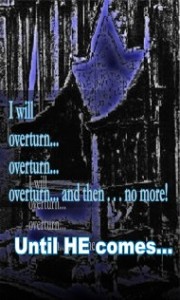 Hosea 12:1 - EPHRAIM feeds on east wind... (east winds blow things westward)

PROMISE 70 - Ezekiel 17:22-23 - (After detailing Zedekiah's rebellion) the LORD says, I will take a sprig from the lofty top of the cedar and... the top-most of its young twigs a tender one (feminine) and plant it on a high and lofty mountain. On the high mountain of ISRAEL I shall plant it... (Jeremiah was trustee/ guardian of Zedekiah's daughters. Where did they go?)

Ezekiel 21:25-27 - To the wicked prince of Israel (Zedekiah)... take off your crown. Exalt the low; abase the high.

Pharez - JUDAH "high" lineage; Zarah - ISRAEL "low" lineage

An overturn, overturn, overturn... and then no more until HE comes Whose right it is to reign. (What powerful kingdom was overturned 3 times and then no more?)

PROMISE 71 - Isaiah 49:1 - Listen to me, O islands... you people from afar... concealed, hidden... (What Islands far from the promised land?)



PROMISE 72 - Isaiah 49:3 - You are My servant ISRAEL...

---

PROMISE 73 - Isaiah 49:5-6 - Is it too small that you should be My servant? ... I will also make you a light to the nations, so that My salvation may reach to the end of the earth. (What Island nation carried the light of the Word to the ends of the earth? What Bible has been translated into the most number of languages? KJV)

PROMISE 74 - Isaiah 49:7-17 -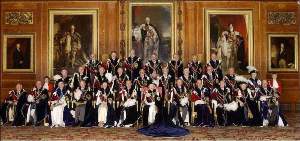 ...Kings shall see and arise. Princes shall also bow down... to the Salvation of the LORD - the Redeemer of ISRAEL vs.12 - In the end times, these shall come from afar, and these shall come from the north and the west... (What Islands are north and west of the Promised Land?)

PROMISE 75 - Isaiah 49:18-23 - Lift up your eyes (ISRAEL in the Islands - 48:1)... and look around... dressed "as a bride". The children say, "Make room for me to live here, too."
Kings, princes, sons and daughters will know I am the LORD. Those who wait for ME will not be put to shame.

(Manasseh carried into captivity - circa 740bc. 2520 years later - The Battle of Yorktown - 1779. Victory!)

PROMISE 76 - Isaiah 50 - Where is the certificate of divorce? (Your Mother was sent away.)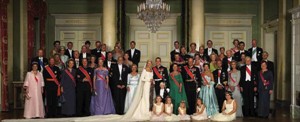 ---
And again, the kings and daughters simultaneously reigning... promised to exist... IF... the sun and moon were still shining today; where are they?

PROMISE 77 - Isaiah 51 - Listen to ME. Look to the rock from where you come. Look to Abraham your father and to Sarah who gave birth to you. I blessed him and multiplied him..." "Oh, MY people, oh MY nation.... the Islands will wait for ME... a people in whose heart is My law." (This island people needed to be reminded of their heritage. Either they didn't know - or they had forgotten - that Abraham was their father.)

PROMISE 78 - Isaiah 53 - Who has "amen-ed" the message? And to whom has the arm of the LORD been revealed? (GOD is a Past-Expert in dealing with imperfect people.)

PROMISE 79 - Isaiah 54 - Shout for joy, O barren one. Break forth into joyful shouting! For the sons of the desolate one (ISRAEL) will be more numerous than the sons of the married woman (JUDAH)... says the LORD. Enlarge the place of your tent... (Get ready to be as numerous as the stars in the sky and the sand on the sea shore.)

vs.6 - For the LORD has called you like a wife forsaken and grieved in spirit, like the rejected wife of one's youth, says the LORD. For a brief moment I forsook you, but with great compassion I will gather you.

vs.7 - For this is like the days of Noah to ME... when they were eating and drinking and giving in marriage, and life was typical as always... and cHamas ruled the land.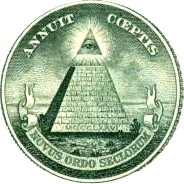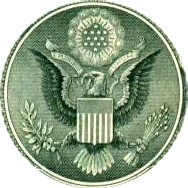 ---

PROMISE 80 - Isaiah 18 -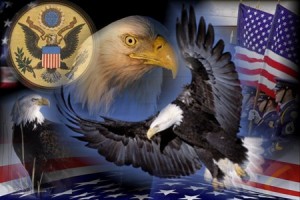 Ho! (Hey!) To the land with wings outstretched as an eagle.

Which lies beyond the rivers of Cush (far, far to the west)

Which sends ambassadors by sea (international influence)

Go swift to tall and smooth (suave and sophisticated; or cleaned shaven people not like Isaiah was used to seeing in his part of the world)

To a people feared from their beginning onward to the end (beginning with "the shot heard round the world")

To a nation spread out and measured (organized and perfectly surveyed and tilled)

Whose lands the rivers have quartered (or divided; even its rivers are a distinguishing feature; sliced in 4 parts)

All you inhabitants of the world, and dwellers on the earth, see when this nation lifts up its flag on the mountains, and blows a trumpet (announcing war), pay attention... listen to them...

In that time (the end of the time of the Gentiles)... shall the Gift be brought unto the LORD of hosts... of a people (GOD is repeating HIMSELF - pay attention!!) to the place of the Name of the LORD of hosts - Mount Zion (the place where Jesus Christ will one day return to set up His eternal Kingdom). Who is this GIFT Nation?

This link is available in case you missed: RUSSIA and the USA.

THIS IS MY FATHER'S WORLD

Click on the YouTube, to find the answer.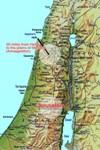 ---
WHO… is this GIFT Nation in Isaiah 18? ... More Promises of God to Abraham, Isaac and Jacob

---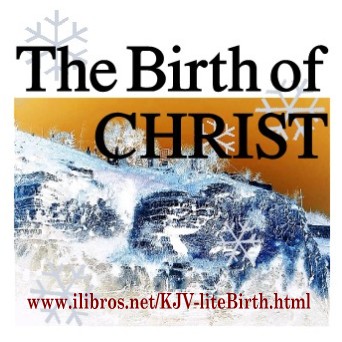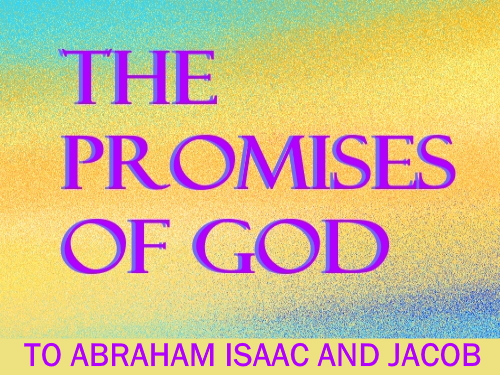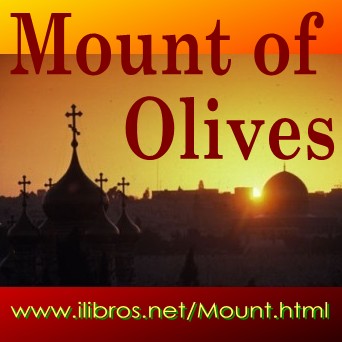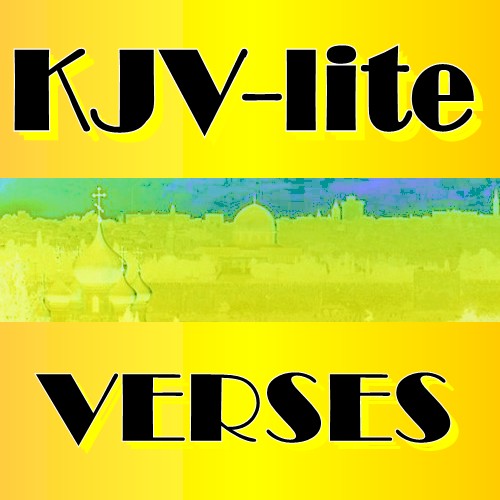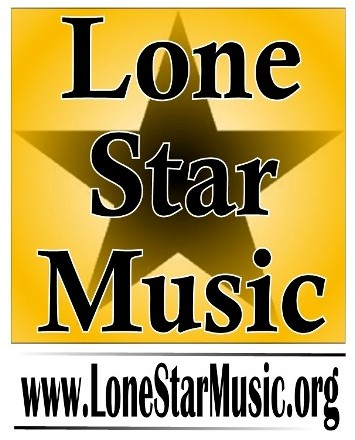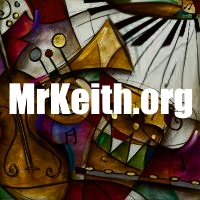 Next...?

---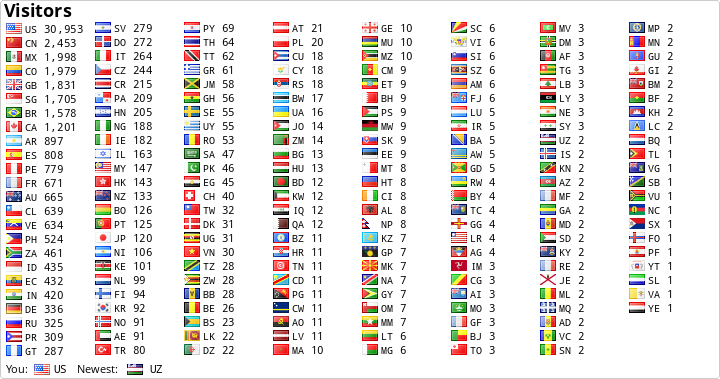 Copyright © 2005-19 iLibros.net Internacional, all rights reserved.
Email: ilibros@att.net





SDG